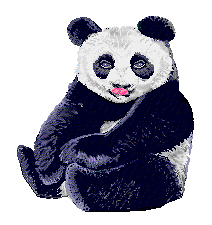 ---
Recommended DC Sights
Capitol Hill
(1) Dance Place: 42 wks. every year, weekend performances. Sat/Sun. between Kearny & Lawrence St. NE. (202) 269-1600 Metro: Brookland/CUA.
(2) Union Market: (Florida Ave. Farmers Mkt.) Open year round. M-Sat. Florida Ave. NE (bet. Fifth & Fourth St. NE). Wholesale warehouse. Metro: Rhode Island Ave.
(3) Gallaudet Univ.: (800 Florida Ave. NE) Metro: Rhode Island Ave., Mt. Vernon Sq./UDC). Gallaudet is the world's only accredited university for the deaf. You can arrange for a tour of the campus at the Visitor's Center, where you'll also find a multi-media exhibit. Hours: Mon-Fri., 9:00am-4:00pm. (202) 651-4000.
(4) National Shrine of the Immaculate Conception: Huge church! American Catholic. Half-hour tours. M-Sa. 9-11am, 1-3pm. Sun. 1:30-4pm. Michigan Ave. NE (at 4th St. NE). 7th Largest Church in the world. (202) 526-8300.
(5) Franciscan Monastery: (near #4 above). (1440 Quincy St. NE) at 14th St. (202) 526-6800. With its 40 acre garden is worth a detour. Grounds are open from 8:30am to dusk and admission is free.
Other sites in DC:
(6) Marine Corps Barracks: Holds parades in barracks courtyard on Fridays at 8:20pm mid-May thru Sept. Reservations required 3 weeks in advance. 8th St. SE (bet. I & G St. SE). (202) 433-6060. Tuesday evenings shorter parade at 7:00pm Iwo Jima in Rosslyn.
(7) Good club: "15 Min.". 1030 15th St. NW. (bet. K & L St. NW). Live bands Thurs., Fri., Sat. Bar-complimentary Happy Hr. buffet. Open Friday 5pm-3am, Sat. 9pm-3am. Metro: Farragut North, McPherson Sq. (202) 408-1855.
(8) Good Southern restaurant: (for Walter Coles) "Georgia Brown's". 950 15th St. NW (bet. I & K St.) (202) 393-4499. Metro: McPherson Square. Try the gumbo, crab cakes, head-on shrimp, or pork chops smothered in sausage gravy.
(9) National Museum of Health & Medicine: Free. Daily: 10am- 5:30pm. Building 54. On the grounds of Walter Reed Army Medical Center. 6825 16th St. NW (bet. Aspen St. & Alaska Ave.) (202) 576-2418. Metro: Takoma. Interesting display of medical conditions, severed limbs, battle evac. methods; and the medical, cultural, and historical impact of AIDS.
(10) Phillips Collection: First museum of modern art in DC. Gallery talks take place the first & third Thurs. of ea. month. Free Sunday-afternoon concerts are given at 5pm. Sept. thru May. Donation Tu-F, admission Sa-Su. Tours W, Sa. 2pm. 1600 21st St. NW (at Q St. NW). Info. (202) 387-2151. Metro: Dupont Circle.
(11) Art, Science, & Technology Institute: World famous museum of holographic art includes an amazing 3-D image of a microscope. 800 K St. NW (at 7th St.) (202) 667-6322. Metro: Gallery Place. Or, 2018 R St. NW (bet. 20 & 21 St.) (202) 408-1833. Metro: Dupont Circle.
(12) Woodrow Wilson House: National Historic Landmark commemorates our 28th President who created the Federal Reserve Board. Admission: Tu.-Su. 2340 S St. NW (bet. 23rd & 24th St. NW). (202) 387-4062. Metro: Dupont Circle.
(13) National Museum of Jewish Military History: World War II, Desert Storm & the role of Jewish women in the military. Free. M-F; Su. 1-5pm. 1811 R St. NW (at 18th St. NW) (202) 265-6280. Metro: Dupont Circle.
(14) Gala Hispanic Theater: This professional 100-seat theater produces contemporary Latin American works in both Spanish & English. Shows: F-Sa. 8pm. Sun. 4pm. Box office: M-F.; Sat. 9am-1pm and 7:30pm-8pm. 1625 Park Rd. NW (bet. 16th & 17th St. NW). (202) 234-7174. (Metro: Woodley Park/Zoo).
(15) Carter Baron Amphitheatre: This open-air performance venue (seating 4,250) puts on a summer festival incl. live pop, rock, and jazz, as well as free Shakespeare. 16th St. & Colorado Ave. NW (in Rock Creek Park). (202) 426-6837. Metro: Van Ness/UDC.
(16) Meridian House: Promotes int'l understanding thru exhibits, concerts & other cultural events, as well as tours & seminars for thousands of visitors to U.S. each yr. Free W-Sun. 2-5pm. 1630 Crescent Pl. NW (bet. 16th & 17th St. NW) (202) 667- 6800. Metro: Woodley Park/Zoo.
(17) Washington Dolls' House & Toy Museum: Antique dollhouses, dolls, and toys make up collection in one of the city's more unusual museums. Admission Tu-Sa; Sun. noon-5pm. 5236 44th St. NW (bet. Harrison & Jennifer St. NW) (202) 244-0024. Metro: Friendship Heights.
(18) Good Vietnamese restaurant: "Saigon Gourmet". 2635 Conn. Ave. (bet. Calvert & Garfield St. NW). (202) 265-1360. Metro: Woodley Park/Zoo.
(19) Sasakawa Pence Foundation: 1819 L St. NW. (202) 296-6694. With the exhibits of ceramics, photographs & textiles, they show fascinating films on Japanese culture. Hrs: Mon-Fri, 10-6.
(20) Bethune Museum Archives: 1318 Vermont Ave. NW (202) 332- 1233. Offers regular exhibitions on black history & Civil Rights movement. Now home to the National Archives for Black Women's History. Hrs.: Mon-Fri., 10-4.
Northern VA:
(21) Meadowlark Gardens Regional Park: 9750 Meadowlark Gardens Ct. (at Beulah Rd.) (703) 255-3631. Open daily. 95 acres of specialty gardens, lakes, aquatic gardens, paved trails.
(22) Potomac Vegetable Farms: Daily July-Oct. 9627 Leesburg Pk. (at Beulah Rd.) Recording (703) 759-3844, Information (703) 759- 2119. This 28-acre organic farm grows vegetables (including beans, Chinese cabbage, Japanese eggplant), and fruits (berries), and a variety of flowers and herbs--all without chemical pesticides. Organic methods, including natural fertilizers, cover cropping; and such predator insects as ladybugs, praying mantises, and lacewings enrich the soil and help keep pests at bay.
(23) Algonkian Regional Park: 47001 Fairway Dr. (at Cascades Pkwy). Sterling, VA. (703) 450-4655. This 511-acre park overlooks the Potomac and features an 18-hole golf course, 12 vacation cottages, miniature golf, a swimming pool, boat launching ramp, walking trail, and picnic areas.
(24) Great Falls Park: 9200 Old Dominion Dr. (at Georgetown Pike), Great Falls, VA. (703) 285-2965. The best view of the imposing 76-foot high waterfall is from the Virginia side; during full spring floods the volume of water surpasses that of Niagra Falls. To watch kayakers at the base of the falls, head for the "Observation Deck". (Take Rt. 193, Exit 13 from the Beltway; the park entrance is six miles west; the Visitors' Center is a quarter mile past the entrance on the right.)
Suburban MD:
(25) Brookside Gardens: 1500 Glenallen Ave. (bet. Kemp Mill & Randolph Rds.) (301) 949-8230. Possibly the most beautiful outdoor spot in the area, this section of Wheaton Regional Park includes a conservatory, fountains, a Japanese teahouse, ponds, and 35 acres of green grass, trees, and meticulously landscaped gardens. This is the place to get answers to all your questions about horticulture; you can also call (301) 949-8227 on Tues/Thurs. bet. 9:30am-noon.
(26) Good Chinese restaurant: 2646 University Blvd. W (bet. Georgia & Viers Mill Aves.) (301) 929-8818. Excellent dim sum is why you should visit this near the Wheaton Metro stop. The large number of Chinese customers is a good endorsement.
(27) Greenbelt National Park: 6565 Greenbelt Rd. (at Kenilworth Ave. & Good Luck Rds.), Greenbelt, MD. (301) 344-3948. Only 12 miles from downtown DC, this pine forest is a haven for deer, red fox, and squirrel. The streams are filled w/ small fish, and the air is fragrant w/ the scent of flowers. 12 well-marked trails and a number of camping facilities and picnic areas. 1,100 acres.
(28) Goddard Space Flight Center: Soil Conservation Rd. (bet. Greenbelt & Beaver Dam Rds.), Greenbelt, MD. (301) 286-8981. Free. Daily Tours: M-Sa. 11:30am, 2:30pm. This research facility & museum offers a solar telescope for sunspot viewing, rockets & satellite transmission for TV weather maps. Model rocket launches are held on the 1st & 3rd Sundays of ea. month at 1pm.
(29) Oxon Hill Farm: 6411 Oxon Hill Rd. (at Indian Head Hwy. & the Beltway), Oxon Hill, MD. (301) 839-1177. See country life full of farm animals and watch farmers milking cows and plowing their fields. Activities are administered by the National Park Service.
(30) National Colonial Farm: 3400 Bryan Point Rd. (at Piscataway Park), Accokeek, MD. (301) 283-2115. This working recreation of an 18th-century tobacco plantation offers a fascinating glimpse into colonial life in southern MD.
Maryland's State Secret recipe:
Avalynne Tawes' Maryland Crab Cakes
1 pound crab-claw meat; dash of Tabasco sauce; 2 medium eggs, beaten; 1 tablespoon parsley, chopped; 2 tablespoons mayonnaise; 1 cup saltine crackers (about 10), crushed; 1/4 teaspoon salt; 1/8 teaspoon pepper; cooking oil for frying.
Combine all ingredients except crackers and cooking oil, and mix lightly together. Form mixture into desired size of cake or croquette. Do not pack firmly, but allow mixture to be light and spongy. (Do not use prepared cracker crumbs.) Fry in approximately one inch of oil until golden brown, turning the cakes over once. Drain on absorbent paper and serve hot. Serves four.
---

This page has been visited
times.

---
---